(in speech order)
Topic: Developing Strategy in the New Economy
Mr. Gilbert LEE, Head of Strategy/Planning and Chief of Staff, Hang Seng Bank (Ltd)
Gilbert Lee is Head of Strategy & Planning and Chief of Staff to Chief Executive in Hang Seng Bank, a global top-50 commercial bank by market capitalisation, and is a member of the Bank's Executive Committee, Asset & Liability Management Committee and Risk Management Committee. He represents Hang Seng Bank to sit on the FinTech Committee, Belt & Road Committee, Greater Bay Area Committee and RMB Services Committee of the Hong Kong Association of Banks.
Gilbert heads up the Strategic Planning & Corporate Development Department and leads corporate strategy, corporate M&A, minority investment management, innovation & FinTech, customer management transformation, CEO Office support and programme management office. The businesses he covers include retail and private banking, wholesale banking, asset management, securities brokerage and insurance in Hong Kong and China. He currently leads a team to look after corporate level strategic partnership and investment with FinTech and innovation companies.
Before joining Hang Seng, Gilbert was Senior Vice President of the International Strategic Initiative Team in Wells Fargo Bank, N.A. and led strategic, cross-organizational and licensing initiatives in Asia Pacific. Gilbert was a management consultant and co-led the Greater China Financial Services Practice in Booz & Company, where he ran strategy and organizational projects for financial services clients.
He earned an MBA from INSEAD and is a Chartered Financial Analyst, an Associate, Life Management Institute (ALMI) and an Associate of HK Institute of Directors (AHKIoD). He also holds a MSc in Business Economics (Dean's List) from the Chinese University of Hong Kong.

Topic: Malicious Agent Detection in Social Network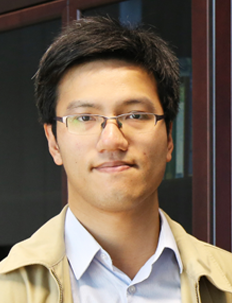 Prof. WAI Hoi To, Assistant Professor, Department of Systems Engineering and Engineering Management, CUHK

Prof. Hoi-To Wai received his PhD degree from Arizona State University (ASU) in Electrical Engineering in Fall 2017, B. Eng. (with First Class Honor) and M. Phil. degrees in Electronic Engineering from The Chinese University of Hong Kong (CUHK) in 2010 and 2012, respectively. Previously, he has held research positions at ASU, UC Davis, Telecom ParisTech, Ecole Polytechnique, and LIDS of MIT. Hoi-To's current research interests are in the broad area of signal processing, machine learning and optimization, with a focus of their applications to network science. His dissertation on network science has received the 2017's Dean's Dissertation Award from the Ira A. Fulton Schools of Engineering of ASU and he is a recipient of a Best Student Paper Award at ICASSP 2018.
Topic: The Challenges and Opportunities of Open API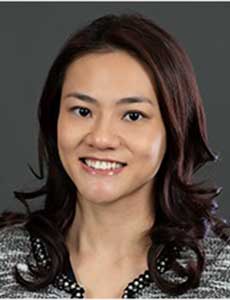 Ms. Frankie TAM, International Technology Lawyer, DLA Piper
Frankie is an international technology lawyer qualified in Hong Kong, New York, and England & Wales. Her practice covers a wide array of commercial and tech-related matters, including significant technology outsourcing transactions, Fintech, Regtech and blockchain services agreements and data privacy matters. Having a deep interest in latest technology, she mentors startups at a distributed-ledger-technology-based accelerator on top of her professional practice. Frankie is a member of the Vetting Committee of the Hong Kong Innovation and Technology Commission's General Support Programme, where she advises the Government on merits of technology projects. She is on the Core Committee for Payments of the Fintech Association of Hong Kong, as well as a lecturer on Fintech programmes for Hong Kong University School of Professional and Continuing Education and various other postgraduate degrees at tertiary institutions. She regularly speaks at professional bodies' CPD programmes and industry conferences.

Topic: Towards a Virtual Economy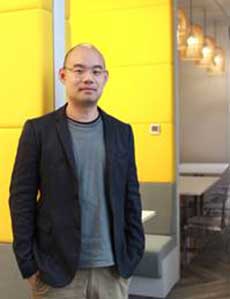 Mr. Zane MOI, Deputy General Manager and Head of Partner Ecosystem, Hong Kong, Macau & Taiwan, Amazon Web Services

Zane is part of AWS' Greater China Leadership team, and leads AWS' partner development and ecosystem organization in Hong Kong, Macau and Taiwan where he has responsibilities around partner business performance, strategy, customer engagement and business development. Prior to AWS, Zane founded a Big Data Analytics and Visualization startup called TreeCrunch that focused on the analysis of unstructured text data using natural language and data clustering technologies. Prior to the startup, Zane spent over a decade at smartphone maker BlackBerry where he held various leadership positions in Canada, Australia and Hong Kong. He has a BA (Hons) in Economics from Wilfrid Laurier University and an MBA (Distinction) from the University of Hong Kong.

Topic: Voice Biometrics Authentication – Let the Good Guys In, Keep the Bad Guys Out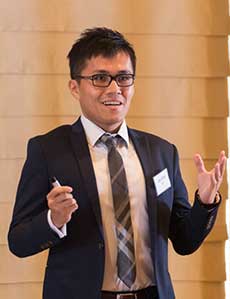 Mr. Jay CHAN, Solution Consultant, NICE Ltd

Jay Chan is a Solution Consultant in NICE Ltd, the worldwide leading provider of software solutions enabling organizations to improve customer experience, ensure compliance, fight financial crime, and safeguard people and assets.
"The technology you use impresses no one, the experience you create with it is everything"
Jay has more than 15 years' experience in NICE solution and he truly understands that fintech is not just about innovation, but the key is to apply fintech into daily life and makes life better. He helped lots of enterprises to adopt voice biometrics technology for providing much faster, easier and secure services.

Topic: Latest Global Crypto Trends: What You Need to Know!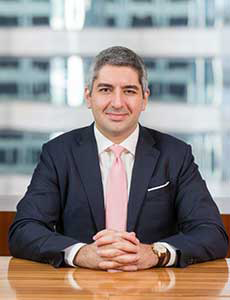 Mr. Henri ARSLANIAN, Global Crypto Leader, PwC
Henri Arslanian is the PwC Global Crypto Leader and Asia FinTech Leader, the Chairman of the FinTech Association of Hong Kong and an Adjunct Associate Professor at the University of Hong Kong where he teaches the first FinTech university course in Asia.

With over 500,000 LinkedIn followers, Henri is a TEDx and global keynote speaker, a best-selling published author and is regularly featured in global media including Bloomberg, CNBC, CNN, The Wall Street Journal and the Financial Times.

Henri was named by LinkedIn as one of the global Top Voices in Economy & Finance and is the host of the FinTechCapsules™ and CryptoCapsules™ social media series.

Henri has been also awarded many industry and academic awards over the years from being regularly named one of the Most Influential Individuals in FinTech in Asia to being awarded the Governor General of Canada Gold Medal for Academic Excellence. Chambers Global recent named him the "highest profile FinTech consultant in Hong Kong" and Asian Private Banker awarded him the "FinTech Changemaker of the Year" award.

Henri's latest book "The Future of Finance: The Impact of FinTech, AI and Crypto on Financial Services" published by Palgrave Macmillan, was ranked as one of Amazon's global top 10 best-sellers in financial services and was recognized as one of the "Best FinTech Books of All Time" by Bookauthority. Before joining PwC, Henri was with a FinTech start-up and previously spent many years with UBS Investment Bank in Hong Kong. Henri started his career as a financial markets and funds lawyer in Canada and Hong Kong.

Henri speaks five languages including English, French, Armenian, Spanish and Mandarin Chinese. He holds a Masters in Chinese Law from Tsinghua University; a joint Global Executive MBA from Columbia Business School, London Business School, and Hong Kong University; a Masters in Transnational Law from the University of Sherbrooke; and a Bachelor of Law from the University of Montreal (Dean's List of Excellence).

Topic: New Career Opportunities in the Digital Economy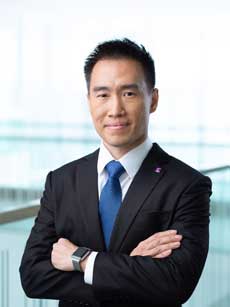 Prof. Seen-Meng CHEW, Associate Director for MBA Programmes, CUHK Business School

Dr. Seen-Meng Chew is an Associate Professor of Practice in Finance at the Department of Finance, and Associate Director for MBA programmes, at CUHK Business School. He also serves as an Honorary Research Advisor for FinFabrik, a Hong Kong-based financial technology solutions provider that specializes in capital markets.
Before his current positions, he worked as a senior economist at J.P. Morgan, International Monetary Fund and Morgan Stanley, covering Asia Pacific economies. Prior to returning to Asia, he worked as an economic consultant at NERA Economic Consulting in Chicago, advising multinational corporations on their international pricing strategies. His written work has been published in well-known business journals such as the Asia Asset Management Journal and the International Tax Review.
He also has substantial lecturing experience at universities in the U.S., Hong Kong and Singapore, in economics and finance courses. Dr. Chew received a PhD in economics from University of Chicago, an MPhil in economics from University of Cambridge, and a BSc in economics from the London School of Economics.

Topic: The Economic Importance of Private Markets and Their Next Growth Horizon Powered by Digitisation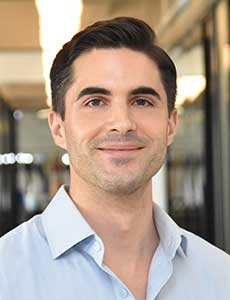 Dr. Florian M. SPIEGL, Co-Founder & COO, FinFabrik

Florian is a broadly experienced entrepreneur and FinTech practitioner. He is a co-founder of FinFabrik, a Hong Kong-based FinTech company that develops capital markets software platforms. FinFabrik solutions power businesses in retail trading, algorithmic trading and wealth management, including digital assets such as crypto currencies and crypto securities.
Florian's area of expertise also covers Artificial Intelligence in Wealth Management, particularly applying Deep Learning across the Investment Management services stack. His passion is to enable financial inclusion by leveraging technology.
With his first company started as a student, he has seen both failure and success as a founder across different industries. In his corporate career, he worked in Digital Banking at Credit Suisse and as a management consultant for The Boston Consulting Group. Florian holds a PhD in Political Economics and is a founding member and co-chair of the AI Committee of the FinTech Association of Hong Kong.

Topic: Open Finance: Innovations in the DeFi World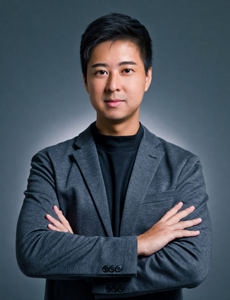 Mr. Daniel CHAN, Master FinTech Evangelist and Blockchain Architect, FORMS HK

Daniel is the Master FinTech Evangelist and Blockchain Architect of FORMS, a leading digital technology services provider to Hong Kong's virtual banks. He is currently spearheading innovations with our team of FinTech consultants, architects and developers to co-create and re-define the business model and client experience with innovative financial institutions in the region.
Prior to joining FORMS in 2019, Daniel was a Blockchain Engineer at crypto.com and Founder of DAA Fund, a private fund that adopts arbitraging strategies across global digital asset exchanges, which pledges 7% of the returns for setting up FinTech scholarships for local universities. He is passionate about open finance and in the ways of how bridging private and public blockchain innovations may co-create a better FinTech future.
His previous journeys also involve working in asset management analysis and strategies for RBC and Dah Sing, and being a serial entrepreneur and intrapreneur in the fashion, education, and social enterprise sectors in Hong Kong.

Topic: How FinTech Digitally Advances Commercial Clients at Banks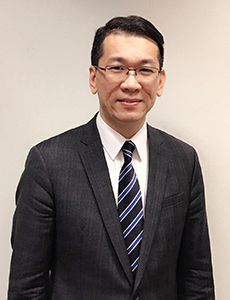 Mr. Eric CHOW, Head of Digital Channel & Delivery, Hang Seng Bank Ltd

Mr. Eric Chow is currently the Head of Digital Channel & Delivery in Hang Seng Commercial Bank overseeing the implementation of strategic digital initiatives and transforming commercial clients' banking experience and processes to digital.
Prior to joining Hang Seng Bank, Eric had held different senior positions in Retail Digital Banking, Credit Card Marketing, System Services Management and Technology in Standard Chartered Bank and Citibank together for more than 20 years focusing on digital channel development and digital transformation.
Eric has accumulated wealth of experience and knowledge on digital and Fintech project implementation, digital acquisition and digital marketing.