(in speech order)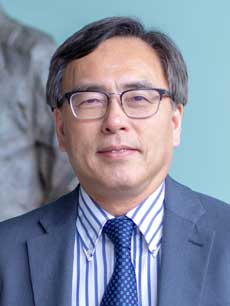 Professor Martin WONG, Dean, Faculty of Engineering, CUHK

Martin D. F. Wong is the Dean of the Faculty of Engineering and Choh-Ming Li Professor of Computer Science and Engineering at the Chinese University of Hong Kong (CUHK) since January 2019. Before he joined CUHK, he was with the University of Illinois at Urbana-Champaign (UIUC) from 2002 to 2018. He was the Executive Associate Dean of the College of Engineering (2012-2018) where he was the 2nd highest rank administrator in the College, and the Edward C. Jordan Professor of Electrical and Computer Engineering. Before UIUC, he was with the University of Texas at Austin from 1987 to 2002 where he was a Bruton Centennial Professor of Computer Science. Prof. Wong received his Ph.D. in Computer Science from UIUC in 1987. He is internationally known for his research on electronic design automation (EDA) for very-large-scale integrated circuits and systems. He has published over 450 technical papers and graduated 51 Ph.D. students in EDA. He is a Fellow of ACM and IEEE.

Prof Michael Zhang, Associate Dean for Innovation and Impact, CUHK Business School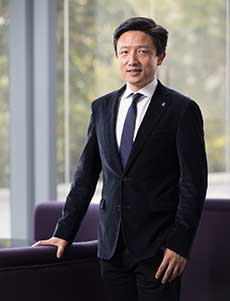 Prof. Michael Zhang is a Professor of Decision Sciences and Managerial Economics at The Chinese University of Hong Kong. He holds a PhD in Management from MIT Sloan School of Management, an MSc in Management, a BE in Computer Science and a BA in English from Tsinghua University. Before joining the academia, he worked as an analyst for an investment bank, and as an international marketing manager for a high-tech company. He holds a US patent, and cofounded several companies in Social Networking, FinTech, and LegalTech.
Prof. Zhang's research interests are on issues related to creation, dissemination and processing of information in business and management contexts. His works study pricing of information goods, online advertising, innovation and incentives, and the use of artificial intelligence in financial markets. His research has appeared in American Economic Review, Management Science, Journal of Marketing, MIS Quarterly, Information Systems Research, Journal of MIS, Decision Support Systems, and Journal of Interactive Marketing. He has also been actively involved in professional services, including serving as a Senior Editor for Information Systems Research, an Associate Editor for Management Science, a Guest Associate Editor for MIS Quarterly.
Prof. Zhang offered advice to the following organisations: Hong Kong Cyberport, Jingdong Finance, Alibaba Group's Lakeside (Hu Pan) University, Huawei, China Mobile, China Merchants Securities, Douban.com, and Radica Systems. He serves as an independent director for NASDAQ-listed e-commerce company Secoo (symbol: SECO)