2020 CUHK CONFERENCE ON FINANCIAL TECHNOLOGY –
PANEL DISCUSSIONS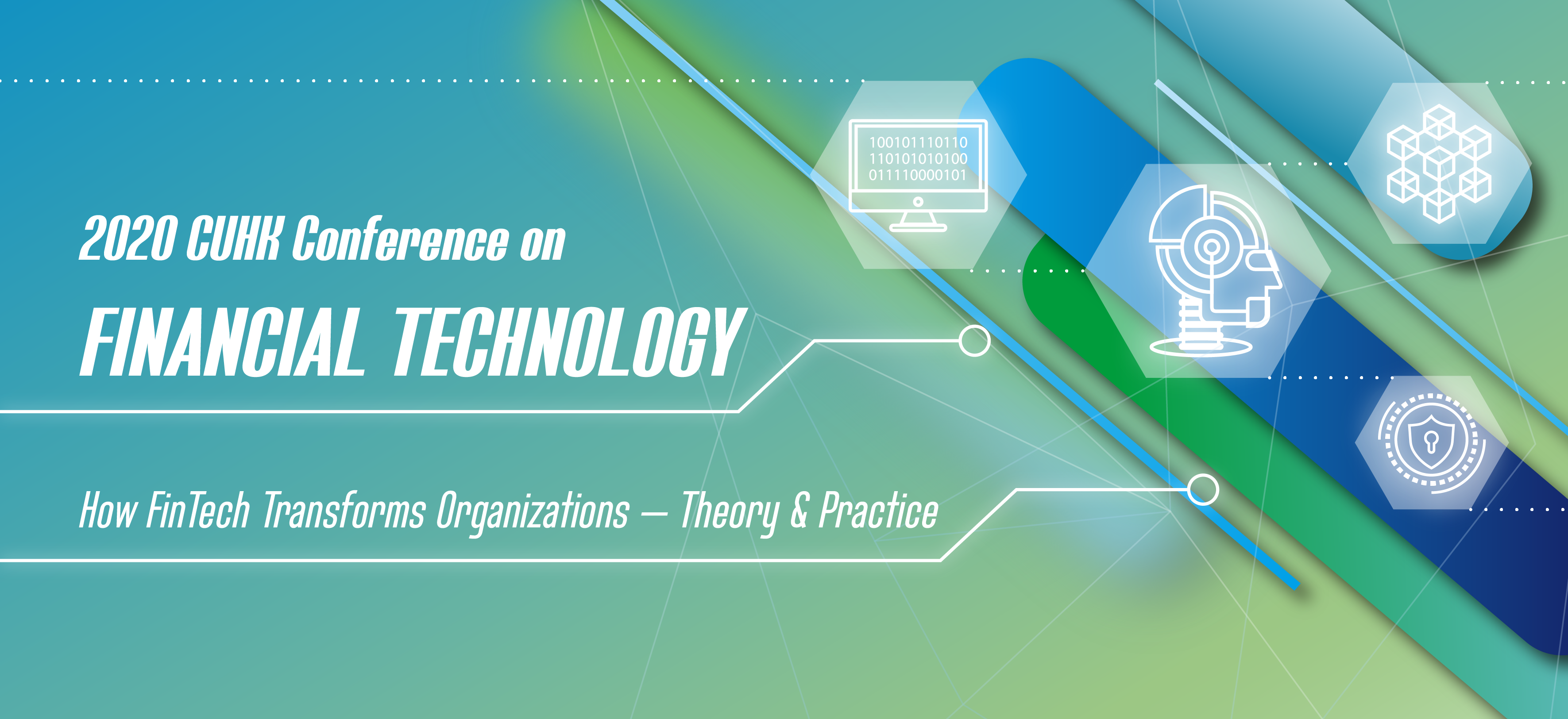 PANEL DISSCUSSIONS
Topic 1: Digitization of Financial Services in Asia

With the rapid mobile penetration in many Asian countries in the past decade, the digitization of financial services has accelerated. In China, WeChat Pay and Alipay are taking over cash transactions; while in Hong Kong, PayMe is expanding quickly as the preferred method to transfer money between individuals. Meanwhile, the People's Bank of China (PBOC) recently announced the results of its first digital Yuan pilots in three cities, namely Shenzhen, Suzhou and Xiong'An. The technology to build virtual platforms and create digital assets is certainly maturing, increasing the efficiency of financial transactions. What does the future financial ecosystem look like as more assets are being digitized? What are the implications on market behaviour and banking services? Experts in this panel will share their thoughts on these issues as we move towards a digital society.
Moderator:
Ms. Lulu CHEN, Asia Investing and Real Estate TL, Bloomberg Editorial

Panel Discussants:
Ms. Emily CHAN, Corporate & Commodities Business, Bloomberg LP
Mr. Herman CHENG, Head of Digital Banking, Hang Seng Bank Ltd.
Mr. Ken LO, Co-founder and Chief Strategy Officer, HKbitEX
Prof. WONG Kam Fai, Professor, Department of Systems Engineering and Engineering Management, CUHK
---
Topic 2: Is Open API Going to Open Up the Banking Habitat in Hong Kong?
As one of the seven Smart Banking initiatives, Open Application Programming Interface (API) has been widely discussed in the past couple of years. It is also one of the bridges bringing together banks and tech firms to embrace the new industry habitat. With effective implementation of Open API, some claim that different products and services can be aggregated for the ease of comparison and financial planning by users. New service providers may also leverage on the open habitat to offer unique products and new customer experience. On the other hand, the cost involved, as well as security and privacy issues have been weighing on the pace of its development. This panel will take a deeper look from various perspectives to see how Open API is going to change the banking industry in Hong Kong.
Moderator:
Mr. Alun JOHN, Asia Regulation Correspondent, Reuters News
Panel Discussants:
Mr. Raymond CHENG, Chairman, Advisory Committee for CUHK Engineering Fintech Applied Research Academy
Dr. Eddy CHIU, Senior Manager, Hong Kong Applied Science and Technology Research Institute
Mr. Peter MOK, Head of Strategic Partnership, Hong Kong Science and Technology Parks Corporation
Mr. Eran VITKON, Head of Open Banking, Finastra